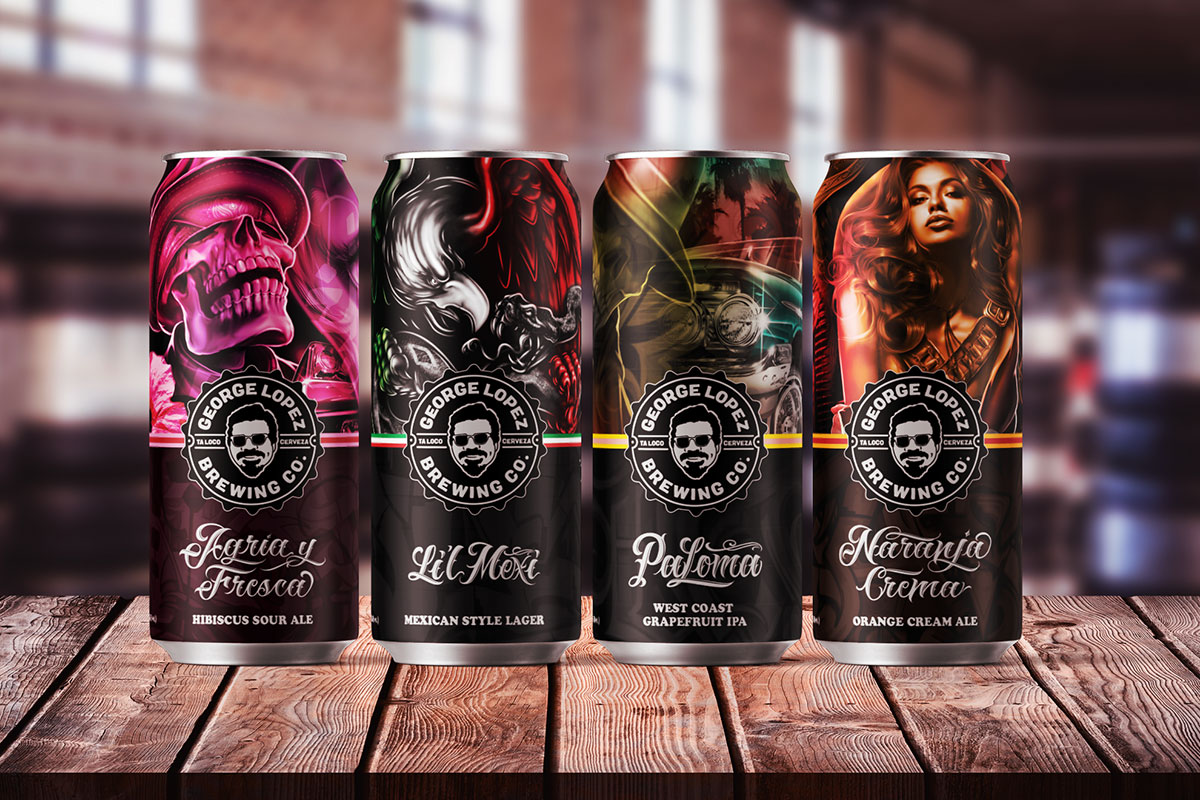 NARANJA CREMA
Orange Cream Ale • 5.1% ABV • 17 IBU
Balanced and mild Malt and Hop flavors
Low bitterness and Lime aroma
New Zealand Motueka Hops
Blood Orange and citrus aroma in harmony with Pineapple, Mint and Sugar aromas and flavors
An orange cream ale with a crisp pilsner malt base and flaked maize. It also has fresh Blood Orange added, providing a juicy body and citrus aroma in harmony with pineapple, mint and sugar aromas and flavors from Merkur hops.
PALOMA IPA
West Coast Grapefruit IPA • 7.5% ABV • 51 IBU
Fresh Grapefruit and Lime aroma and flavor
Blue Agave on top of an IPA base
Amarillo and Simcoe Hops
Inspired by a Paloma cocktail – we used TONS of whole, fresh grapefruit and lime in the brewhouse, as well as more grapefruit post fermentation to lend these fresh citrus aromas to the beer. Agave syrup was also used to leave a nice hint of sweetness that balances hop bitterness. Amarillo and Simcoe hops in the brewhouse and Simcoe in the dry hop accentuate the grapefruit and lime with some sweeter citrus aromas and flavors like orange as well as some berry and peach.
LI'L MEXI
Mexican Style Lager • 5.4% ABV • 11 IBU
Bohemian Pilsner Malt and Flaked Maize
Motueka Hops
Light, crisp body
Lime aroma
This is a very easy drinking Mexican Lager – Bohemian Pilsner malt and Flaked maize give a light, crisp body and it's rounded out with Motueka hops – giving a nice lime aroma.
AGRIA Y FRESCA
Hibiscus Sour Ale • 4.4% ABV • 36 IBU
Post fermentation Hibiscus (Jamaica)
Himalayan Pink Sea Salt
Agria y Fresca is a sabroso tart Sour and it's a perfect beer for the practically year round hot and sunny California days. It's light and easy drinking beer in every way, and this time around we added hibiscus flowers as a focal point. They give it a beautiful pink hue and a wonderfully fresh hibiscus aroma.
Available at The Brews Hall and all 98 Food4Less stores in Southern California, or you can order online below.