The Brews Hall Catering Boxes
Treat your group to something fun & flavorful with our new catering boxes!
Fuel those work meetings, order an easy dinner for the family or indulge in a festive box for game days or special occasions!
Choose from our craveable catering menu items including burgers, tacos, wings and more! The Brews Hall catering boxes can feed any occasion. Available for pick up or delivery.
The Herd Cheeseburger & Rally Fries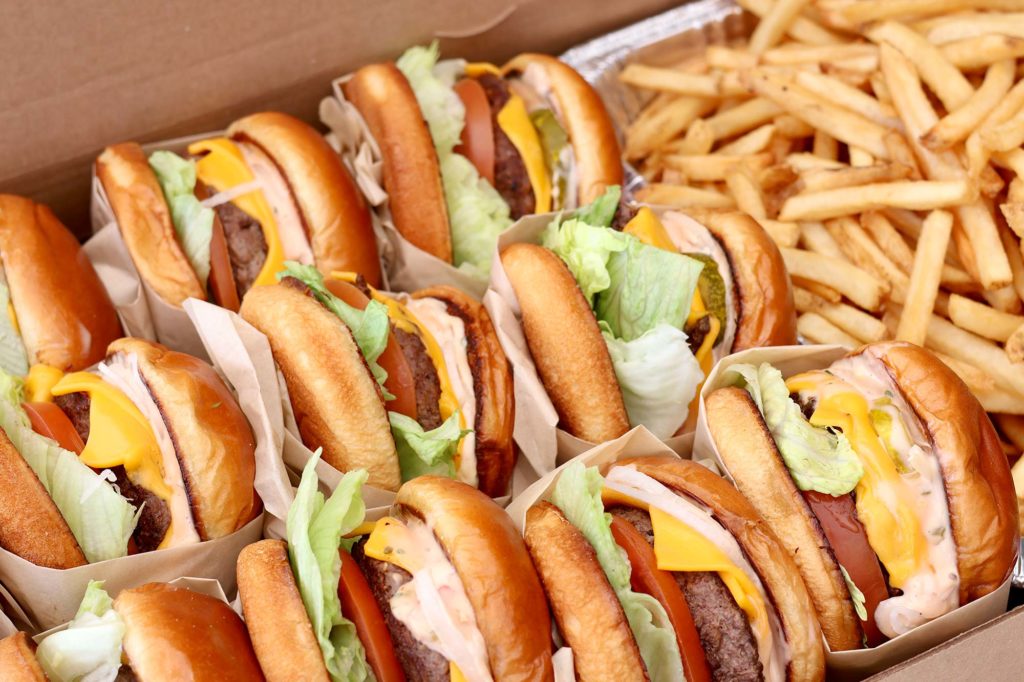 Our signature Herd Burgers made with quality Niman Ranch beef cooked to perfection and served on a buttery brioche bun with American Cheese + Lettuce + Tomato + Pickles + Onion + "The Spread" and a large portion of our Rally Fries!
Burger Party Platter (serves 5): $65
Burger Party Platter (serves 10): $120
*Packages come with one burger per person
George Lopez's Chingon Kitchen Tacos & Chingon Sides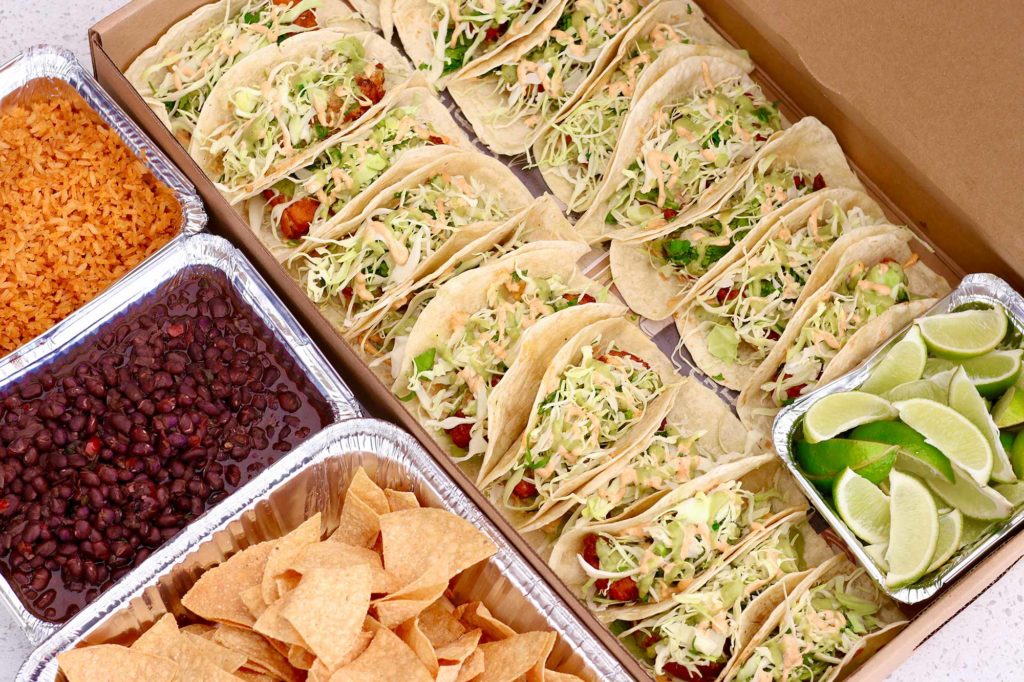 Build Your Own Taco Box!
Choose from wood-fired carne asada, citrus marinated chicken, slow cooked carnitas, fried fish or soyrizo served with rice, beans, chips & salsa. Tortillas, protein, and toppings will all be packaged separately so each guest in your group can customize their own perfect taco meal!
Taco Party Platter (serves 5): $65
Taco Party Platter (serves 10): $125
*Packages come with two tacos per person
Chicken T.W.I.L.I. Buffalo Wings & Fries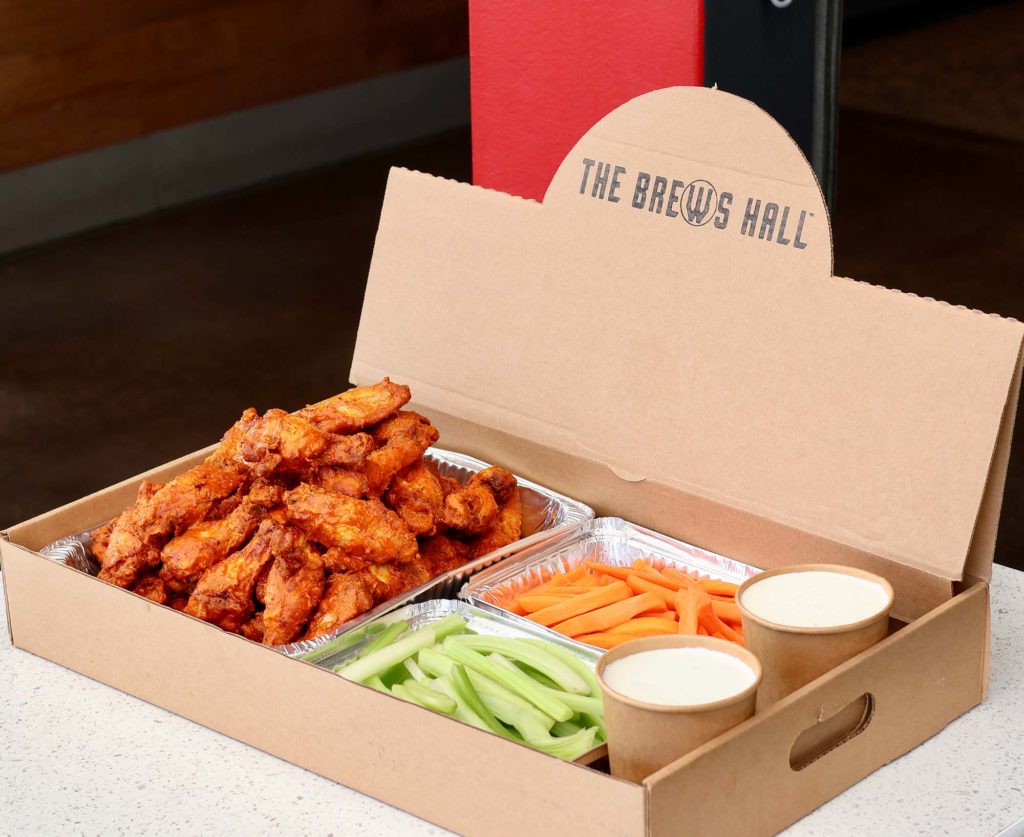 Classic Buffalo Wings with choice of two dipping sauces: Ranch, Blue Cheese, Honey Mustard, Classic Buffalo, Smokehouse, B.B.Q., Asian B.B.Q.
5 LB Buffalo Wing Party Platter: $55
10 LB Buffalo Party Platter: $95